Description
BENEFITS
100% mineral sunscreen filters create a protective film on the skin's surface to help reflect UVA/UVB rays
Seamlessly blends into all skin tone to offset whitening effect of mineral sunscreen
Leaves all skin tones with a healthy glow
Three essential ceramides help restore the skin's natural barrier, which helps lock in moisture
Hyaluronic acid: Helps retain skin's natural moisture
Niacinamide: Helps calm the skin
Allergy tested, non-comedogenic and suitable for sensitive skin
Fragrance-free and paraben-free
Developed with dermatologists
Awarded the Skin Cancer Foundation Daily Use Seal of Approval
This is the most cheap price of CeraVe tinted sunscreen in Pakistan.
CeraVe tinted sunscreen is available at Zukhruf Skin Care.
CeraVe tinted sunscreen is sourced from authentic stores in USA for our valued consumers in Pakistan at Zukhruf Skin Care.
Sheer Tint, Natural Glow
Mineral filter sunscreen protection that you love, without the white-cast. This sheer tinted formula is lightweight and easy to blend, leaving skin with a natural glow. Universally flattering shade blends seamlessly into a range of complexions.
Lock in Moisture
Ceramides are naturally found in your skin and play a vital role in helping your skin protect you. They help fill in the gaps between your skin cells so your skin can seal in moisture and seal out impurities.
Hyaluronic Acid helps retain skin's natural moisture.
Niacinamide helps calm the skin.
Gentle on Skin
Developed with dermatologists, its unique formula – with 3 essential ceramide – protects your skin in the sun and locks in moisture.
Recommended by both the Skin Cancer Foundation and National Eczema Association as an effective, broad spectrum sunscreen. Received the Skin Cancer Foundation's 'Daily Use' Seal of Recommendation.
HOW TO USE
Apply CeraVe Hydrating Mineral Sunscreen Broad Spectrum SPF 30 Face with Sheer Tint liberally 15 minutes before sun exposure
Reapply at least every 2 hours
Use a water resistant sunscreen if swimming or sweating
Children under 6 months of age: ask a doctor before using
Sun Protection Measures: Spending time in the sun increases your risk of skin cancer and early skin aging. To decrease this risk, regularly use a sunscreen with a broad spectrum SPF value of 15 or higher and other sun protection measures including:
Limit time in the sun, especially from 10 a.m-2 p.m
Wear long-sleeved shirts, pants, hats and sunglasses
Hydrating Mineral Sunscreen SPF 30 Face Sheer Tint
BROAD SPECTRUM TINTED HYDRATING MINERAL SUNSCREEN MINERAL SUNSCREEN
SPF 30 Tinted Hydrating Mineral Sunscreen for Face
Protect your skin, while getting a healthy glow without any white cast. CeraVe Hydrating Mineral Sunscreen Broad Spectrum SPF 30 Face Sheer Tint provides UVA/UVB protection with 100%-mineral titanium dioxide and zinc oxide, forming a barrier on the surface of your skin to reflect the sun's rays. Non-greasy and suitable for sensitive skin, our mineral sunscreen with tint seamlessly blends into all skin tones.
As with all CeraVe products, our tinted facial sunscreen has 3 essential ceramides that work together to lock in skins moisture and help restore your skin's protective barrier. MVE technology encapsulates ceramides to ensure efficient delivery within the skin's barrier and slow release over time. Supporting your protective skin barrier, long after you've finish applying. Unlike many other tinted sunscreens, ours is formulated with soothing niacinamide and hyaluronic acid to help maintain moisture—while leaving a sheer, natural finish that blends seamlessly with your skin.
Product Features & Benefits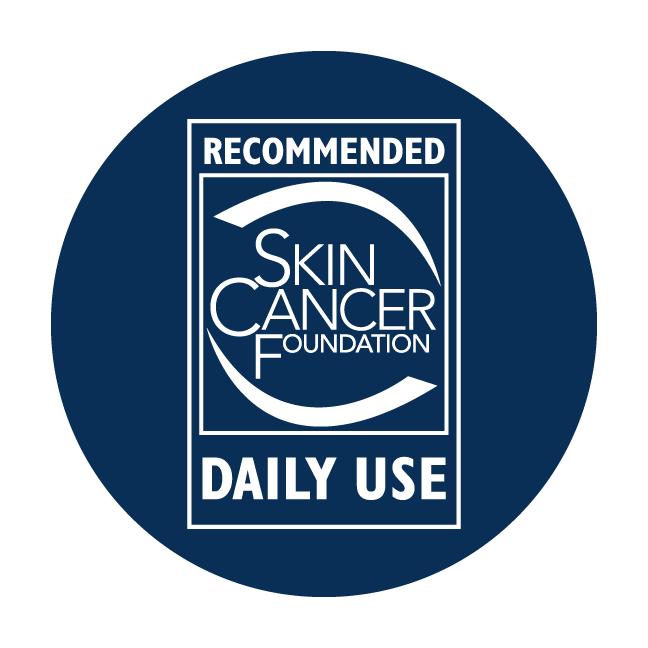 Recommended by the Skin Cancer Foundation
The Skin Cancer Foundation Seal of Recommendation for Daily Use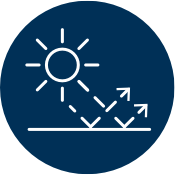 Reflects and blocks the sun's damaging rays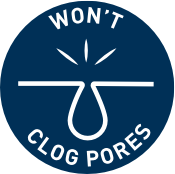 Won't clog
RECOMMEDED BY DERMATOLOGISTS:
I recommend mineral sunscreens like the CeraVe Hydrating Sunscreen line, as they are safe for all skin types. CeraVe sunscreens have a blend of ceramides, niacinamide, and hyaluronic acid to keep skin hydrated and protected.